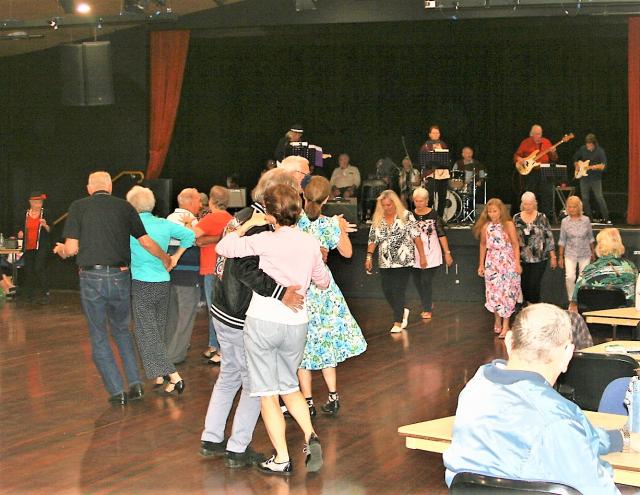 By Trish Bowman
Based in Yeppoon, The Country Music Group is a not-for-profit group who meet regularly at Yeppoon Town Hall to entertain, bring people together and to raise vital funds for RACQ CapRescue.
Established by Val Jacobsen in Emu Park in 2011 and joined by Ken Jones as co-organiser in 2012, the group are still performing into 2023 and fund raising for the Helicopter Rescue Service and they would love everyone to come along and be part of the fun.
Mr Jones said the aim of the group is to hold two events a month depending on the availability of the Yeppoon Town Hall on Sunday afternoons.
"At our Christmas in July celebration at Yeppoon Town Hall on Sunday 23 July, Livingstone Shire Mayor Andy Ireland will hand over a cheque for just over $90,000 to RACQ CapRescue, funds the Country Music group has raised for the cause," Mr Jones said.
"During the Christmas in July event we have two guest musicians coming along with Graham Funch/Drummer from Sydney, and Wayne Nettle/Singer from Brisbane, who will be joining our group of musicians to entertain for the afternoon.
"The Country Music Group has been well supported throughout the years by musicians,
singers, Helicopter Rescue Service volunteers, Livingstone Shire Council, and not forgetting the audience with the many and varied dancers.
"We would like to extend a big thank you to the musicians and singers for their support over the years, namely Paul Tew/Guitarist Sound Technician, George Schutz/Lead Guitar, Peter Miller/Bass, Glen Russell/Drums, Mathew Haynes/Lead Guitar, Ross Mcintyre/Sax, Ken Jones/Guitar, Harmonica, Vocals.
"As well as our artists including Val Jacobsen, Lorraine Turner, Sue Jeffreys, John Constable, Di Lynam, Laurie Ward, Petrena Brooks, Joanne Chambers, Gary Dolgner, Lawrie Stephenson, Denise Barnett, Mike John, Gordon Ferry, Bob Godin, Merv Underhill, Shirley and Darryl Veach, to name a few."
Upcoming dates will be Sunday 9 July, Sunday 23 July, Sunday 6 August, Sunday 13 August, Sunday 10 September, Sunday 24 September and Sunday 15 October.