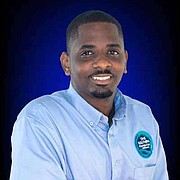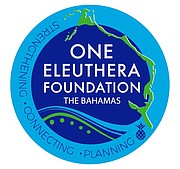 By Keyron Smith
of One Eleuthera Foundation
THE secret is out. Eleuthera – our beautiful island of freedom famed for its Glass Window Bridge and sweet sugar loaf (pineapples) is seeing unprecedented growth in tourism and development. Several weeks ago, I was given an opportunity to co-moderate the Eleuthera Business Outlook (EBO) that was organised by Joan Albury of the TCL Group and the Eleuthera Chamber of Commerce. There were many presentations pointing to the emerging opportunities linked to developments currently taking place and those slated for Eleuthera in the near future.
Since 2020, the island of freedom has been rated the second most visited destination for foreign air arrivals in The Bahamas. At the EBO, Director of Aviation and Deputy Director General of The Bahamas Ministry of Tourism, Investments and Aviation, Dr Kenneth Romer, confirmed that Eleuthera clinched the number two spot in foreign air arrivals in The Bahamas for 2022 with 80,662 guest arrivals, while Exuma followed with 78,850. Even for domestic flights, there has been a noticeable increase. Gone are the days when I could rely on the luxury of securing a same-day or last-minute flight headed into or out of Eleuthera.
While moderating the EBO, it was evident that Eleuthera is poised for continued growth. It is anticipated that the island will continue to see increased opportunities in the fields of hospitality and construction and in other areas like Airbnb rentals and real estate, which are currently experiencing shocks. While there are increased real estate opportunities, these shifts have created some unexpected challenges, such as increased costs and housing shortages. These kinds of shifts allow us to see how growth brings anticipated and unexpected benefits as well as challenges.
At the EBO, we expounded on potential opportunities. Still, one of the critical factors for sustaining this growth is the need for the people and island of Eleuthera to be ready to seize the moment. Some of the key factors we must tackle to take advantage of this impending growth include the enhancement of our local workforce capacity through training, the improvement of the local energy infrastructure in terms of power generation, which also impacts our water supply and the current housing shortage which is a barrier for those interested in relocating to explore new job opportunities. These are just a few of the constraints and challenges we face as an island and issues that also impact us at a national level.
In speaking with many entrepreneurs in the hospitality industry in Eleuthera, one of the major challenges is finding reliable, professionally trained staff. "People create memories, not things. If we ask guests what colour the carpet was in their guest room, they probably won't know. The real value comes from the ladies and gentlemen who bring that hotel to life. Ten percent is the platform, but the rest is people." — Simon Cooper, former chief operating officer and president of The Ritz-Carlton Hotel Company, LLC. In short, people who provide exceptional service and warm, genuine connections can be found at the heart of every memorable hospitality experience. In fact, over the years, Eleuthera's tradition of friendly and authentic Bahamian hospitality has played a key role in ensuring return visitors and converting former guests into second homeowners who have become contributing members of our local communities.
Our ability to sustain Eleuthera's growth will depend on our ability to provide opportunities for people to improve their skills, particularly in the hospitality industry, and to fill the technical skills gaps that exist. We must continue training the people in our communities so that they can fully participate and attain upward mobility. One Eleuthera Foundation and the Centre for Training and Innovation (CTI) have seen the importance and impact of providing training to our local communities. Our social investment in education to build local capacity has resulted in 95 percent of our alumni being employed and 85 percent being employed in a related field of study. Many of our alumni have gone on to make a greater impact at their workplaces or start their own businesses, which ultimately advances the island's economic and social growth.
Inadequate power is another significant pain point for residents and business owners across Eleuthera. In preparation for expansion, we must drive solutions to address our energy challenges, including the use of alternative sources of power like solar generation. New developments like Jack's Bay, Ritz Carlton, and Disney's Lighthouse Point will undoubtedly increase our island's power needs. Many of the modern developers and builders on the island are now investing in their own energy supply systems to offset their power needs. In many instances, some of these developments can support the local energy demand by generating additional power that can be pushed back to the grid. Kelsey Jack, of the University of California, discusses the idea that energy infrastructure is essential to economic growth and development since it supports the delivery of private and public services and that "it may directly improve household wellbeing as well as create efficiency gains, such as in time savings, communication, and educational investments". While these energy advancements are not simple or cheap, they are long-term solutions we must continue exploring for long-term sustainability.
Finding affordable housing in Eleuthera has become a taxing hunt for persons relocating to accept new job opportunities on the island. This is due to the increased demand for housing and Airbnb rentals. The increases in the Airbnb market are not unique to Eleuthera. AirDNA- a vacation rental research company – highlights that vacation rentals of total rooms sold in The Bahamas more than doubled to 290,770 in 2021. With the rise in costs for housing, a one-bedroom monthly rental can range from $750 to $3,000 on the island, depending on where you plan to stay and the amenities included. Overall, the availability of housing rentals and family dwellings is very low, and those remaining on the market are priced out of range for the average renter.
As Jit Kumar Gupta states, "Housing has become the defining economic issue of our times. In addition to being a fundamental need of an individual, housing is an economic engine for low-income families as it plays a vital role in the growth and development of the family, the community, and the country."
Moving forward, it will be essential to invest in housing programmes and solutions that can provide affordable housing options to meet the current and future demand and support the expansion of our local workforce.
It is said that success happens when preparation meets opportunity. Today, Eleuthera is seeing and experiencing growth and new opportunities on both ends of the island, not just in the North, which has benefited most in recent years. We can anticipate that other Family Islands will also see this kind of growth as people are looking for more community-based experiences and destinations to experience culturally rich "local living" and life outside the city.
I believe that we should prepare ourselves for the boom, especially by deepening investments in education and training, improved infrastructure, and more housing developments. We are living in an exciting and pivotal time when we can truly empower our communities. Still, we must commit to and invest in strategic, innovative, and progressive initiatives that support our population and collective vision for a sustainable and equitable future for Eleuthera and The Bahamas.
• Keyron Smith is the chief operating officer at the One Eleuthera Foundation and Centre for Training and Innovation. Established in 2012, the One Eleuthera Foundation (OEF) is a non-profit organisation located in Rock Sound, Eleuthera. For more information, visit www.oneeleuthera.org or email info@oneeleuthera. org. The Centre for Training and Innovation (CTI) is the first and only postsecondary, non-profit education and training institution and social enterprise on Eleuthera. CTI operates a student training campus in Rock Sound, Eleuthera, with a 16-room training hotel, restaurant and farm. For more information about CTI's programmemes email: [email protected]