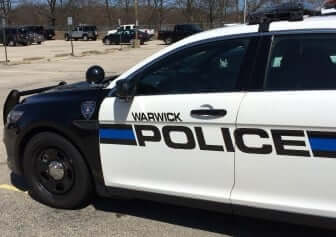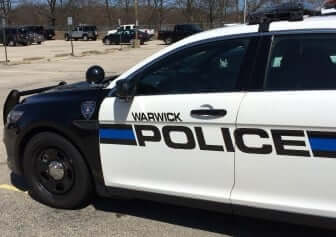 WARWICK, RI — On May 21 at 5:48 p.m., Warwick Police stopped a speeding silver BMW on Oakland Beach Avenue, arresting the driver on a Tiverton warrant.
Officer Connor Bemis reported he was on a routine patrol of the area, near Oakland Beach Avenue and Ottawa Avenue, when he spotted the BMW, bearing NH plates, headed north at a "high rate of speed," according to the report.
He ran a DMV check of the plate on the NH registry, learning that the owner, Brian Arruda, was wanted on the Tiverton warrant by Tiverton Police for Failure to Stop for Accident Resulting in Damage, Simple Assault, and Disorderly Conduct.
Bemis recognized the driver as Arruda from his registry photo as he followed the BMW north on Oakland Beach Avenue. He activated his cruiser's emergency lights and siren and pulled the car over.
Bemis confirmed Arruda's identity, and arrested him, cuffing him and placing him in his cruiser. He secured the BMW on private property with Arruda's passenger, and transported Arruda to Warwick Police Headquarters, 99 Veterans Memorial Drive.
Arruda remained at WPD HQ until Tiverton Police arrived to take custody of him.