Investing.com — Here is your weekly Pro Recap of the past week's biggest headlines in the electric vehicle space: Tesla's charging network extends national reach; China extends EV tax breaks; and Ford scores historic $9.2B loan.
Get EV news like this in real time with InvestingPro.
Rivian and others join Tesla's charging standard
Tesla's (NASDAQ:) third week of June started strong with American electric automotive startup Rivian (NASDAQ:) announcing its decision to adopting Tesla's North American Charging Standard (NACS), allowing Rivian drivers access to Tesla's Supercharger network across the United States and Canada.
Rivian joins fellow Michigan-based automakers Ford (NYSE:) and General Motors (NYSE:), which also recently announced deals with Tesla to gain access to Superchargers.
"We're excited to work with Tesla and to see collaborations like this help advance the world toward carbon neutrality." Said Rivian CEO RJ Scaringe. "The adoption of the North American Charging Standard will enable our existing and future customers to leverage Tesla's expansive Supercharger network while we continue to build out our Rivian Adventure Network. We look forward to continuing to find new ways to accelerate EV adoption."
Rivian wasn't the only adopter of the Tesla standard this week. Not long after Rivian's announcement, privately owned BTC Power, a California-based EV charger manufacturer, revealed that it will also adopt the NACS to its EV chargers starting next year. The move follows similar ones at several rival charging companies, among them ChargePoint (NYSE:) and Evgo (NASDAQ:).
"By including the NACS connector to our chargers we can eliminate the need for unreliable and unpredictable adapters that are being utilized by drivers using our equipment," BTC CEO Frank Meza said.
Analysts and investors alike are awaiting the next wave of Tesla standard adopters. Stellantis (NYSE:) has been quiet since revealing that they are considering their choices on the matter.
Hyundai (OTC:) held its 2023 CEO Investor Day on Tuesday where CEO Jaehoon Chang revealed that the South Korean automaker is also considering adopting the charge port, but he stopped short as the company says they are taking the time to consider whether the switch would be in their customers' best interest.
One issue, Chang said, is that Tesla's current network of Superchargers does not allow for the faster charging Hyundai's EVs can achieve on other chargers.
"That's what we will look into from the customer's perspective," Chang told analysts at the automaker's investor day.
Chang told investors that Hyundai would consult with Tesla to determine whether adjustments could be made to its charging system for Hyundai customers so they can charge faster.
Also on Tuesday, the Texas Department of Transportation announced the state would require EV charging companies to include both Tesla's standard as well as the nationally recognized CCS.
According to the department, all charging manufacturers building EV chargers for the state of Texas will be required to include both connections on their units if they expect to be part of a state program to electrify highways using federal dollars.
"The decision by Ford, GM, and now Rivian to adopt NACS changed requirements for Phase 1" of the rollout, the Texas Department of Transportation said in an email Tuesday.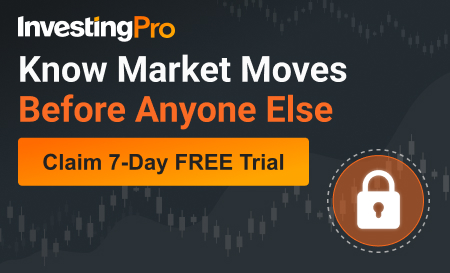 China's extended tax policy energizes EV stocks
Shares of Chinese EV names Nio (NYSE:), Li Auto (NASDAQ:), and Xpeng Inc (NYSE:) saw a boost in trading on Wednesday after China extended a tax exemption policy for new energy vehicles (NEVs).
According to the latest policy, the purchase tax for NEVs will receive exemptions for purchases made during the period of 2024-2025. For purchases made between 2026 and 2027, the tax will be cut in half to just 5%. Additionally, the tax exemption amount per car should not exceed RMB30k during the 2024-2025 period and should not exceed RMB15k per car in the 2026-2027 period.
Back in September 2014, China started giving NEVs a break from the purchase tax to encourage their growth. The policy was supposed to end in 2017, but it was extended until the end of 2020, and then again in April 2020, this time until the end of 2022. In September 2022, the government dropped the news that the tax exemption for NEVs will keep rolling until the end of 2023.
Ford's historic subsidy boosts US EV production
Ford has secured one of largest automotive industry subsidies in U.S. history to boost EV production, part of the Biden administration's efforts to compete with Chinese manufacturing.
The U.S. Energy Department plans to lend up to $9.2 billion to a joint venture of Ford and South Korea's SK On to help build three battery plants in Tennessee and Kentucky – the biggest-ever award from the government program.
This is the sixth loan for battery supply chain projects from the ATVM program. Tesla received a $465 million loan in 2010 from the program that allowed it to open a plant in Fremont, California, and build the Model S electric car. It repaid the loan in 2013.
The head of the Energy Department's Loan Programs Office, Jigar Shah, said in an interview that the department's goal "is to have people choose to put these supply chains here in the United States, not in other countries, and to do them faster and more confidently here."
The project is expected to create 5,000 construction jobs in Tennessee and Kentucky, and 7,500 operations jobs once the plants are up and running.
"Major technology transitions have always been accelerated by collaboration between the public and private sectors," said Ford Treasurer Dave Webb.
BlueOval SK CEO Robert Rhee said the loan will be used to "strengthen critical domestic supply chains, and produce high-quality batteries for future Ford and Lincoln electric vehicles."
It wasn't all good news for Ford this week. On Wednesday, it was reported that the automaker is preparing to initiate another round of layoffs in the coming weeks.
The exact number of people that Ford plans to let go is unknown. However, according to insiders, it is expected that the layoffs will affect employees in Ford's gas-engine division, as well as its EV and software department teams. They are expected to mostly include U.S. salaried workers.
Get ready to supercharge your investment strategy with our exclusive discounts.
Don't miss out on this limited-time opportunity to access cutting-edge tools, real-time market analysis, and expert insights. Join InvestingPro today and unlock your investing potential. Hurry, the Summer Sale won't last forever!