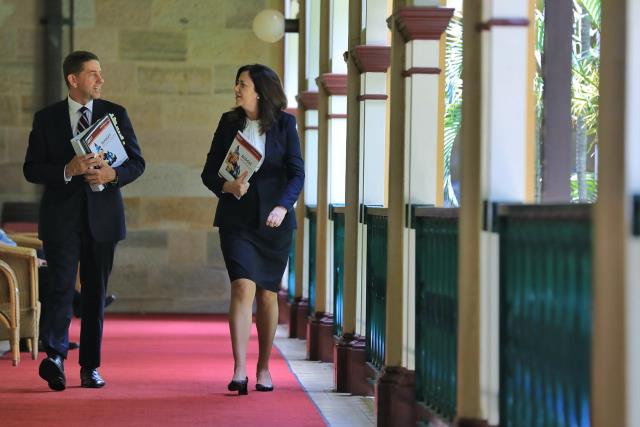 Euan Morrisson
The 2023-24 Budget outlies several areas of economic opportunity to be taken advantage of including, new energy, critical minerals, traditional industries and value add, service sector, strategic supply chains, and Brisbane 2032 Olympic and Paralympic Games.
Following this list of opportunities is a list of enablers which includes, trade, skilled workforce, innovation, public and private infrastructure, digitalisation and technology, environmental, social and governance credentials, and competitive investment environment.
The Big Build infrastructure program is a record $88.729 billion capital program to be delivered across the state over the next four years.
Infrastructure works in the program include projects from the Queensland Energy and Jobs Plan such as the Borumba Pumped Hydro project, Wambo and Tarong West Wind Farms, and CopperString 2032.
CopperString 2032 is set to be the largest expansion to the power grid in Australia and will be one of the most significant investments in economic infrastructure in North Queensland.
The project is a 1100-kilometre high-voltage transmission line from Townsville to Mount Isa which will connect the North West Mineral Province (NWMP) to the North Queensland Renewable Energy Zone.
The NWMP has rich deposits of minerals such as cobalt, zinc, and copper which are critical for the manufacture of electric vehicles, renewable energy storage, and renewable energy products.
The investment is said to unlock more than $500 billion in new critical minerals in North Queensland.
CopperString 2032 is set to be completed by 2029, in time to be showcased to international investors at the Brisbane 2032 Olympic and Paralympic games.
To see what LifeFlight will get in this Budget, click here: burnetttoday.com.au/news/2023/06/23/record-funding-for-lifeflight/