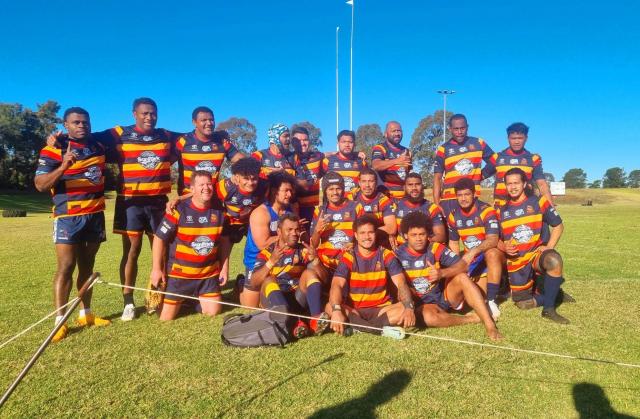 The South Burnett Thrashers Rugby Union Club dove into the Fish Bowl in their match against the Condamine Cods.
The Thrashers went down 28-15 in their match against the Condamine Cods on Saturday, 17 June.
It was a tight game, both Jeffrey Iro and Elaijah Kocovanua scored tries for the Thrashers.
The team's usual kicker, Nikolao Petueli kicked a conversion and Iona Varomusu kicked a penalty goal.
The Condamine Cods kicked three penalty goals throughout the game.
This Saturday the Thrashers will be holding their Old Boys Day at T.J. O'Neill Oval in Kingaroy.
The Old Boys will kick off at 12.15pm followed by the Thrashers going against the Dalby Wheatmen at 1.30pm.
In the previous round, the Thrashers played the Toowoomba Rangers at the University of Southern Queensland on Saturday, 10 June.
Toowoomba had the upper hand in the first half, gaining the vast majority of ball possession and going to the orange slices ahead 12-5.
In classic Thrasher fashion though, the South Burnett squad came back strong in the second half after finding their groove.
The whole team came alive and the Thrashers put 28 unanswered points on the board.
Club president Jamie Shirlaw said the team's backs were "electric" and "virtually unstoppable".
"Our forwards defended well, holding out against a constant barrage of attacking mauls from the Rangers," he added.
Thrashers coach Mike Bishop likened the team to the band Dire Straits, calling them the 'Sultans of Swing' with the way the backs were able to swing the ball around.
Coach Bishop said it was the best rugby he had seen in the Darling Downs for years.
The game finished 33-12 to the Thrashers.
Amosa Nuu scored two tries as did Jeff Iro; Sata Tale also scored a try.
The team had their kicker, Nikolao Petueli, back in the fold for this game and he successfully kicked four of the five conversions.
See the Thrashers' Facebook page for more details on the Old Boys Day.